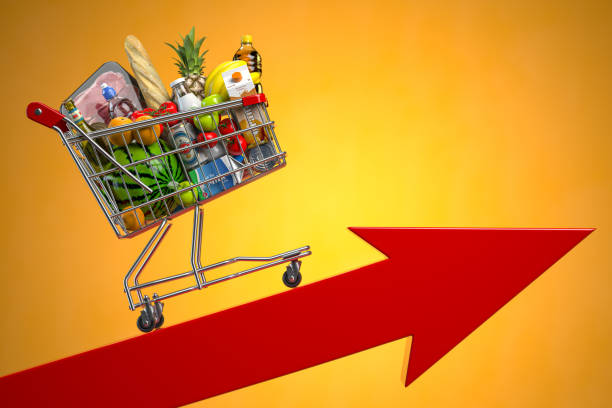 Inflation has caused food prices to jump over 11% in just one year, and as prices increase across the board, we are all trying to figure out how we are going to stretch the budget to cover the necessities - not to mention holiday meals! Here are a couple of tips on how to save during a high rate of inflation: 
Buy in Bulk! 
The larger pack of goods, typically, the better price per unit you will get. When you're shopping online or in-store, try to find the largest pack of what you need so that you're paying less per oz/lb, and also it will last you longer, saving time between shopping trips. When shopping with us, look for bulk or variety packs such as the 10-lb pack of our 80/20 Ground Beef (saving $0.20 per pound) or the 35-PC Seasonal Pack (saving 10% off each item)
      2. Explore Less-traditional Holiday Meal Ideas 

So maybe Prime Rib isn't in the budget this year, but you still want to serve beef. Try a Beef Chuck Roast instead! Chuck is known for its amazing beefy flavor and succulent, fall-apart texture when slow-cooked, and at only $6.99 per lb, it's majorly economical per serving. Try this Chuck Roast recipe: Christmas Roast Beef. Over-all, Pork and Chicken tend to be less per pound than beef, but there are some delicious and economical beef cuts that people might forget about sometimes, such as Cross-Rib Steaks, Beef Petite Sirloin, and Lean Beef Stew Meat. Another great holiday meal option is boneless Pork Loin Roast ($11.98) like this Holiday Glazed Pork Roast recipe. And if you're feeling chicken-y, here's a stunning holiday Chicken meal: Balsamic Cranberry Roast Chicken. 
       3. Shop Local.
If during times of high inflation, people give up on the smaller shops in search of the biggest deal, the smaller shops will eventually go under. And with less competition, big corporations hold the market and can hike prices as they see fit. 

Keeping your dollar within your community is always a good idea and saves you in the long run.  Check out Meet on Monroe, Hillyard Historic Business District and Live Local INW local directory  for incredible local shopping and unique gift ideas!
      4. Watch for sales and loyalty rewards at your favorite shops.
Not only are the Holidays a great time for end-of-year deals, but most places offer some type of loyalty program for their customers year-round. If you haven't already, look into your favorite shopping places to find out if they offer referral programs, SMS, email, or other types of loyalty rewards. Many times places will send you a coupon just by signing up for emails or texts. To find out about Angus Meats Direct loyalty perks, check out these blogs:  Angus Beef Bucks or Refer a Friend
      5. Meal Planning.
Plan your meals in advance and purchase your groceries based off of what you need to make the meals you planned out. This will help keep you on track and avoid impulse purchases. Consider meals that make for good leftovers, too, so you can make a little extra and have lunches ready to go all week. Recipes like this Tuscan Beef Peposo (photo below) and Coconut Satay Chicken Noodle Bowl make for GREAT leftovers.